Sponsor | Bio-One Tulsa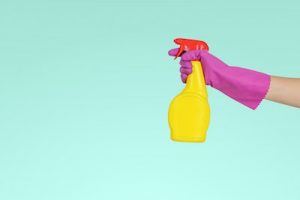 Bio-One Tulsa is a Tulsa Blood Removal Business owned and operated by Ralph and Candy Trenary servicing the region of Green Country, OK. Dealing with the outcome of a traumatic event can be overwhelming and devastating; Bio-One Tulsa is here to lift some of the burdens off of your shoulders by providing a thorough and effective service.
With a team that is skilled, licensed, and insured, you can have peace of mind knowing that Bio-One Tulsa is providing cleanup. You can also expect compassion and respect from the team; Bio-One Tulsa's services are covered by most major insurance providers. They also won't contact you for payment until after the job is complete.
Bio-One Tulsa services many different types of industries, from residential housing to health departments, and Homeland Security. They partner with local authorities, service groups, insurance providers, and emergency personnel to provide superior cleanup and removal services.
Areas of Focus
Bio-One Tulsa is experienced at removing and decontaminating for any type of biohazard. Their team of experienced professionals has the proper equipment and knowledge to effectively decontaminate your area and ensure your safety and the safety of others.
To learn more about the services they provide, keep reading:
Blood Removal
Suicide Cleanup
Homicide Cleanup
Hoarding Cleanup
Undiscovered Death Cleanup
Decomposing Body Cleanup
Biohazard & Waste Removal
Emergency Vehicle Decontamination
Rodent Droppings Cleanup
Sewage & Odor Removal
Feces/Urin Cleanup
Mold Remediation
Tear Gas Cleanup
If you are untrained and unaware of the harm that blood, mold, and other biohazards can cause if removed incorrectly, don't try to do it yourself. Call Bio-One Tulsa to receive a trusted service to handle cleanup and decontamination.
Contact Information
Bio-One Tulsa
2608 W. Kenosha, Suite 502, Broken Arrow, OK 74012