Citizens of Sound is Tulsa's Best Podcast Recording Service
Citizens of Sound is a full-service podcast recording company that helps clients create, produce, and distribute their podcasts.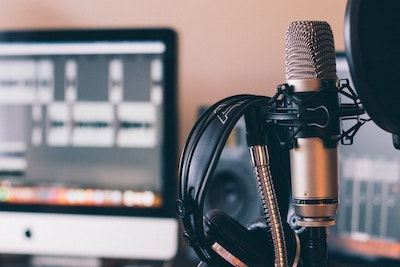 They believe in the power of connection and relationships, and they are committed to helping you create content that rises above the noise.
Whether you're just getting started or you're a seasoned podcast pro, Citizens of Sound can help you take your show to the next level. They offer a variety of services, including recording, editing, and mixing, as well as distribution and marketing.
You can mix and match the services you need, or you can choose to have the Citizens of Sound team walk you through the podcasting process from beginning to end. Whatever you need, they have the know-how and technology to help you create something special that connects you with your audience in the most effective way possible.
If you're ready to take your podcast to the next level, contact Citizens of Sound today. They'll help you create content that resonates with your listeners and drives real results.
Areas of Focus
Citizens of Sound is a Tulsa podcast recording service that has produced an extensive portfolio of podcasts hosted by experts and amateurs all over the country. Their team brings over 10 years of experience to the table and offers a variety of services.
Podcast branding
Ideation and conception
Episode production
Consulting and training
Music licensing and original composition
Management and booking
Audiobook production
YouTube production
Content production
Learn More About Citizens of Sound Podcast Recording Company
Citizens of Sound
1821 S Carson Ave
Tulsa, OK 74119
(918) 430-4740