FMS Aerospace Provides The Best Aircraft Equipment Racks In Huntsville
Safeguard your aircraft operations with FMS Aerospace! Located in Huntsville and led by expert engineers, they create the best Huntsville aircraft equipment racks that store vital components. A cost-effective solution without compromising quality – you get peace of mind knowing experienced professionals are handling all of your aircraft equipment rack needs from beginning to end. Enjoy secure storage when trusting FMS Aerospace for reliable Huntsville aircraft solutions now!
Their commitment to excellence is unmatched in the industry. Their engineers specialize in designing custom Huntsville aircraft equipment racks that meet strict standards, while also providing added protection to delicate components and sensitive instruments. They strive to extend their knowledge beyond just aviation, so they can create a solution that best fits each customer's unique needs. So whether this is your first time using FMS Aerospace's services or you are a returning customer, they will always provide the same level of high quality and dedication to your project.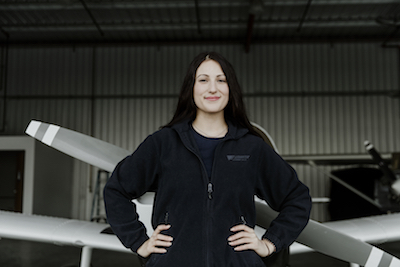 Areas Of Focus
FMS Aerospace is the go-to for specialized aircraft equipment racks and storage solutions in the aerospace industry. Not only that, but they provide other aerospace services as well including:
Engineering and aircraft modifications
Flight testing
Aircraft fabrication and conformity
Aircraft systems integration
Airworthiness certification
Aircraft maintenance
Design solutions
FMS Aerospace has been a part of Huntsville's aerospace industry for the last 10 years! Get answers to your questions and quality service from experienced professionals. Don't wait – reach out today for more information on Huntsville aircraft equipment racks.
Learn More About FMS Aerospace
FMS Aerospace
2401 Triana Blvd. SW
Huntsville, AL 35805
256-724-7340
fmsaero.com