Gary Crews is the Best Tulsa Probate Lawyer!
Navigating legal procedures when you've never done so before can be intimidating. Add that to the emotional toll of losing a loved one, and it can be very overwhelming. This is why you need a trusted and experienced lawyer to guide you through the process.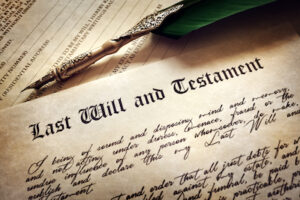 Gary Crews Law has over 20 years of experience in probate law in Oklahoma and is well equipped to be your probate attorney. He and his team have earned a reputation of excellence and uncompromising integrity.
Facing the complexities of probate law is no longer something you have to face alone – call Gary Crews and he will lead you through the process in a way that honors your loved one's wishes. Gary Crews is the best Tulsa Probate Lawyer.
Areas of Focus
Gary Crews Law is prepared to help you in many different areas. They have an experienced team that has earned a trusted reputation throughout Tulsa and Oklahoma, let them help you too! A few of the different cases they handle include:
Estate Planning
Elder Law
Business Law
Oil and Gas Law
Learn More About Gary Crews Law
The loss of a loved one is difficult enough, let Gary Crews and his team take the added legal stress away. Whatever questions you may have, don't hesitate to ask. With an office local to Tulsa, Gary Crews Law is easily accessible and happy to consult with you. Find their contact information below:
Gary Crews Law
1795 E. 71st Street Tulsa, Oklahoma 74136
Email: gcrews@att.net
Phone: (918)-493-3360
Fax: (918)-493-2203