Integrity Pool Service is the Best Pool Service in Jenks.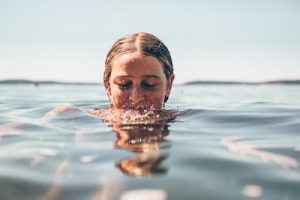 There is nothing better than enjoying a swimming pool in the hot Oklahoma summer. Swimming is a great way to cool off and have some fun in the sun. However, if a swimming pool isn't taken care of properly, it can be hazardous to swimmers. Pool equipment failure can leave debris and bacteria in the pool while off-balance pool chemicals can create skin and eye irritation.
If you need help maintaining your swimming pool, contact Integrity Pool Service today. Integrity Pool Service is a Jenks Pool Business serving the Tulsa metropolitan area. They can do the hard work for you so you can enjoy your pool. Integrity Pool Service provides maintenance, repair, and pool chemistry to ensure that your pool is functioning properly and is safe for swimmers.
Integrity Pool Service is owned and operated by Chance Johnson, who has over 10 years of experience working in the swimming pool industry. Chance is dedicated to providing premier service and giving his customers comfort knowing that they can trust those coming onto their property to service their pool.
Areas of Focus
Many times, a swimming pool may not be functioning properly without the owner even knowing it. Equipment can fail and chemicals can be off-balance. it's important to have an experienced pool service that knows how to properly maintain your pool.
Here are the areas that Integrity Pool Service focuses on:
Pool Service
Routine Pool Maintenance
Pool Repair
Pool Chemistry
Whether above ground or inground, outside or indoor, Integrity Pool Service is experienced in servicing many different types of pools. If you want to ensure the enjoyment of your pool and the safety of your swimmers, contact Integrity Pool Service today.
Business Information
Integrity Pool Service