Integrity Pools is Broken Arrow's Premier Pool Service Company!
Integrity Pools allows you to enjoy your pool again. They do the hard work for you! Integrity Pools provides pool service, pool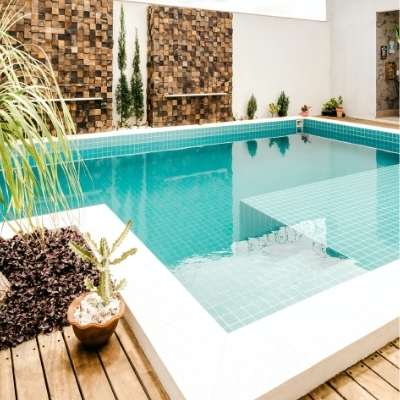 repair, and pool routine maintenance. It is best to hire a professional when it comes to servicing your pool. At times, we think we are saving money by attempting to do it ourselves, but in the long run, we spend excessive time and extra expense. Spare yourself that heartache and frustration. Your family and friends will thank you for it! This will ensure you get the maximum use from your pool and keep it beautiful for years to come. If you are in the Broken Arrow, Tulsa, Owasso, Bixpy, or Jenks areas Integrity Pools will be able to service you. Check out some of the weekly services Integrity Pools can offer you at a reasonable price! 
Areas of Focus
Pool Service- includes testing and balancing pool chemicals, pool cleaning, checking and cleaning the pool filtration system, and testing pool equipment.
Pool Repair- includes pool inspection, repair of the pool, and testing to make sure the pool is functioning correctly after repair.
Pool Maintenance- includes pool filter cleaning, water level checks, pool cleaning, and pool chemistry balancing.
Swimming Pool Education
If you need pool services in Broken Arrow, check out Integrity Pools! They provide professional and reliable service so your pool will not have to be a source of undue stress, but a place to relax and enjoy.
Learn More About Integrity Pools
To get in contact with the best pool service company in Broken Arrow you can find their contact information below:
Integrity Pools