Tulsa's Best Residential Remodel Company | Lyon Construction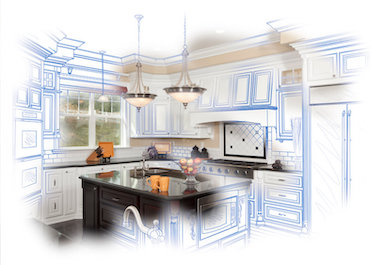 Are you looking for a professional and reliable Tulsa construction company to remodel your bathroom, kitchen, or home office? Look no further than Lyon Construction! With over 13 years in the business, Lyon Construction has the expertise to take your project from dream to reality.
Renovating your home can not only create a more pleasing environment but also increase your home's value and reduce the cost of utilities. You want to protect your investment, so you need a fully insured Tulsa residential remodeling contractor that will treat your property with care and respect. Owned and operated by Charles Lyon, Lyon Construction prides itself in getting the job done the right way. From blueprint to buildout, you can be sure that Lyon Construction is one of Tulsa's most trusted home renovation experts ready to complete your custom project.
Areas of Focus
Lyon Construction's experienced professionals use high-quality materials and industry-leading tools to complete the job, meaning you can enjoy the new additions to your home for years to come and save money on repairs in the long run. Some areas of expertise include:
Residential Repairs and Remodels
Commercial Construction and Buildout
Kitchen Remodeling
Kitchen Counters
Bathroom Remodeling
Bathroom Counters
Polygal® Wall and Roof Installation
To view Lyon Construction's portfolio of work, click here.
Learn More About Lyon Construction
You can contact Lyon Construction via website, phone, or email to set up your consultation. Get started on your Tulsa home renovation project today!
Website
Phone Number
Email Address