Unique Designs for Every Occassion
Get ready to upgrade your wardrobe with Perfectly Designed 918! This online store from Tulsa is the perfect destination for anyone looking for trendy and sleek apparel. You won't find any boring clothing here – Perfectly Designed has custom designs that are subtle, sassy, or politically charged, depending on your taste. From statement tees to holiday sweaters, they've got everything you need to express your individuality in style. So what are you waiting for? Head over to Perfectly Designed 918 and unleash your fashion creativity!
When it comes to clothing, everyone wants to feel confident and stylish, and this brand knows exactly how to make that happen. They don't just create custom designs – they create designs that are inspired by today's biggest trends. And if you're looking for some festive Christmas clothing, look no further than their website. No more boring, ugly sweaters here – their apparel features fun colors, whimsical sayings, and modern fonts that are sure to make you stand out at any holiday gathering. These designs aren't about fitting in – they're about standing out and making a statement. So why not upgrade your holiday wardrobe and add some of their trendy and fun pieces to your collection?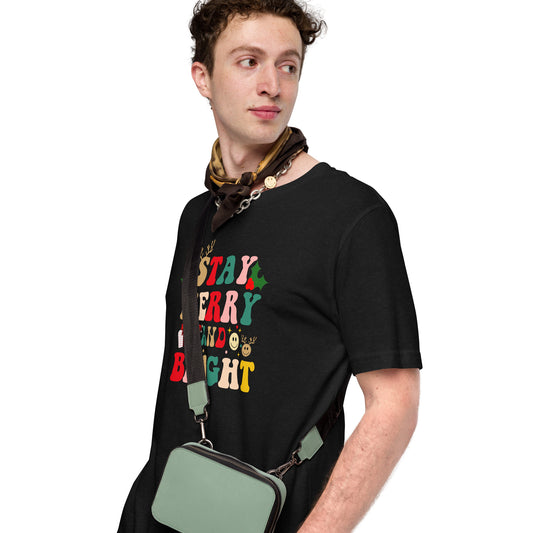 Let Perfectly Designed Help You Stand Out
Perfectly Designed 918 is not your average fashion brand. They believe in the power of fashion to express political opinions and make a statement. Their range of trendy and cute apparel is designed for people who want to represent their thoughts and ideas in a unique and stylish way. At Perfectly Designed, they understand that there are many social injustices that need to be fought, and they want to give a voice to those who feel voiceless. With their custom designs for different political ideals, they offer a fresh take on political apparel that's both fashionable and to the point. So if you're looking for something that stands out from the crowd and speaks to your beliefs, head over to Perfectly Designed 918's website and make a statement.
Perfectly Designed offers a fashion line that is unparalleled in its uniqueness and distinctiveness. Their apparel serves as a conversation starter and a way to express one's values and beliefs. This brand has thoughtfully considered every demographic, from age to ethnicity, size, and gender. Exclusivity is paramount to their brand, and they offer sizes that range from small to 5x. Their designs break away from conventional molds, displaying vibrant and one-of-a-kind garments for their diverse and individualistic customer base.
Visit Perfectly Designed 918
Imagine finding the perfect design that truly speaks to you. Now imagine being able to shop for it from the comfort of your own home, without the stress of walking through a store, hoping to stumble upon something you like. That's where Perfectly Designed comes in – an Oklahoma-based company that allows you to shop local from your own couch! Their selection of unique and amazing designs are sure to set you apart from the crowd. No need to worry about blending in with the masses, Perfectly Designed has your back.
Looking for a unique and personalized gift that will leave a lasting impression? Check out Perfectly Designed – their custom apparel designs are unbeatable! With styles ranging from political and holiday-themed to minimalist graphic tees, there's something for everyone. Don't settle for boring clothes – stand out in a crowd with a one-of-a-kind shirt from this Oklahoma-based company. Your loved ones (or your own wardrobe) will thank you for it!