Shiloh's is the Best Cleveland Restaurant
The next time you're craving your favorite comfort foods, check out Shiloh's in Cleveland, Oklahoma.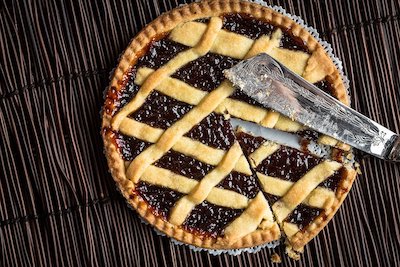 When you eat at Shiloh's, you'll experience the best home-cooked meal that a restaurant can offer. Shiloh's uses family recipes that have been passed down through generations, and all of their food is made from scratch using only the highest quality ingredients.
Diners can start their meal at Shiloh's with a basket of the restaurant's famous homemade dinner rolls and some freshly cooked onion rings. When it's time for the main course, try a classic homestyle entree such as the hand-breaded country-fried steak or the roast beef plate. For those who want something lighter, Shiloh's offers a variety of soups and salads, and the restaurant serves breakfast all day for those who enjoy having breakfast for dinner.
Finally, top it all off with a homemade dessert: There is always pie, cake, cobbler, and bread pudding available to enjoy at Shiloh's. If one slice just isn't enough, you can even take a whole one home.
If you're looking for an exceptional dining experience, look no further than Shiloh's. They not only provide their guests with a delicious meal but also a warm, welcoming atmosphere. From their homemade pizza on Fridays to their classic chicken and dumplings, you're sure to find something you'll love at Shiloh's.
Areas of Focus
Shiloh's is a Cleveland restaurant that provides its customers with a variety of services.
Dine-In
Carryout
Online Ordering
Catering
Learn More About Shiloh's Cleveland Restaurant
Shiloh's
50160 Highway Dr, Cleveland, OK 74020
(918) 359-5815