Shiloh's is the Best Downtown Tulsa Restaurant
The next time you're in downtown Tulsa, stop by Shiloh's for a homemade meal and some homey hospitality.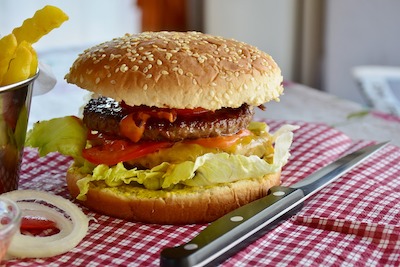 The restaurant's award-winning rolls are the perfect start to any meal, but be sure to also try our hand-breaded chicken fried steak or chicken and dumplings that taste just like Grandma made them.
In addition to fantastic entrees, Shiloh's also has big breakfast plates that you can order all day long. And if you're in the mood for a burger, they've got some of the best old-fashioned burgers in town.
Shiloh's also offers a kids' menu and a variety of soups, sandwiches, and salads, so you can be sure that there's something for everyone. And don't forget to save room for dessert — Shiloh's homemade pies are the perfect way to end your meal. You can even take one home to share or to save for later.
Everything at Shiloh's is made from scratch and is based on family recipes that have been passed down for generations. So, between the delicious comfort meal and homey hospitality, you'll feel right at home when you step into Shiloh's. The next time you're looking for a good meal and some good times, be sure to stop by Shiloh's in downtown Tulsa. You won't be disappointed.
Areas of Focus
Shiloh's is a downtown Tulsa restaurant that serves homestyle food that is always made from scratch.
Online Ordering
Carryout
Dine-In
Catering
Food Delivery
Learn More About Shiloh's Downtown Tulsa Restaurant
Shiloh's
424 S Main St, Tulsa, OK 74103
(918) 551-6576