Simple Simon's Pizza is Stillwater's Best Pizza Restaurant
Simple Simon's Pizza is a family-friendly pizza restaurant that offers delivery, dine-in, and carryout options.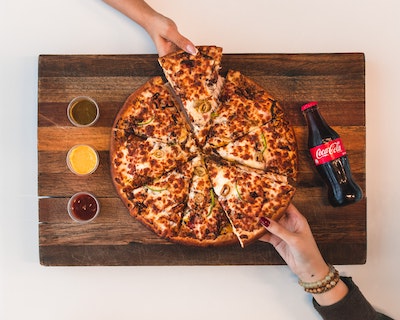 Whichever way you choose to enjoy your food, you can order from the restaurant's specialty pizza menu, which features items such as the Buffalo Chicken and the Double Decker pizzas. If these options don't sound appealing, you can always choose to build your own pie on a classic 9- to 14-inch crust or, for the especially famished, the 26-inch Beast Size pizza crust.
For those days when you aren't in the mood for pizza, Simple Simon's also offers Calizones and stromboli, as well as wings, sandwiches, and even Keto pizza bowls. Finally, no Simple Simon's meal is complete without a side of warm breadsticks and a slice of dessert pizza to finish it off.
This wide variety of options makes Simple Simon's Pizza a great option for gatherings with friends and family, as no matter what the occasion is, everyone is sure to find something they'll love at Simple Simon's Pizza.
In addition to delicious food, diners at Simple Simon's will enjoy warm hospitality and friendly service with every visit. The company was founded on the idea that family values are vital, and its staff works to reflect that in everything they do.
Areas of Focus
Simple Simon's Pizza is a Stillwater restaurant that offers fresh pizza and family-friendly service to its customers.
Carry Out
Catering
Delivery
Dine In
Online Ordering
Pick-Up Window
Lunch & Dinner 7 Days a Week
Learn More About Simple Simon's Pizza
Simple Simon's Pizza
424 North Main Street
Stillwater, OK 74075
405-707-9222
simple-simons-pizza-stillwater-002.brygid.online/zgrid/proc/site/sitep.jsp