Simple Simon's Pizza is one of Tonkawa's Best Restaurants
Simple Simon's Pizza's slogan is "Simply the Best," and it truly lives up to its name.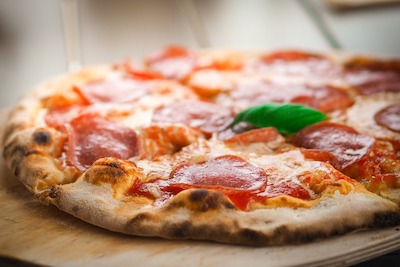 This pizzeria offers delicious pizza with creative and unique toppings as well as traditional favorites. The menu also features other classics such as wings, breadsticks, and sandwiches, making Simple Simon's an easy crowdpleaser for a get-together with family or friends.
The restaurant has a casual and family-friendly atmosphere, and its staff focuses on providing great customer service as well as great food. Whether you're looking for a quick slice or a full meal, Simple Simon's Pizza is sure to satisfy your cravings.
For those looking to make their own pizzas, you can choose to base your creations on Small, Medium, Large, Jumbo, or Beast Size crusts, which range from 9 inches to a whopping 26 inches in diameter.
Or, if you want to try a Simple Simon's specialty pizza, there are plenty of those as well, including the 6 Meat Deluxe pizza and the Cheeseburger pizza. No matter what you order, no Simple Simon's meal is complete without some breadsticks and a slice of dessert pizza, so don't forget to add those to your order as well.
Areas of Focus
Simple Simon's Pizza is a Tonkawa restaurant that serves delicious pizza, wings, sandwiches, and several other menu items to its customers in a variety of ways.
Carry Out
Catering
Dine In
Lunch Buffet
Online Ordering
Pick-Up Window
Tuesday Night Buffet
Learn More About Simple Simon's Pizza
Simple Simon's Pizza
1210 E. North Ave.
Tonkawa, OK 74653
580-628-5381
simple-simons-pizza-tonkawa-126.brygid.online/zgrid/proc/site/sitep.jsp