Smoke And Tonic Bar Is The Best Claremore Bar And Restaurant!
Smoke and Tonic Bar is Claremore's premium bar and restaurant. They serve up some of the best light-fare meals in this area.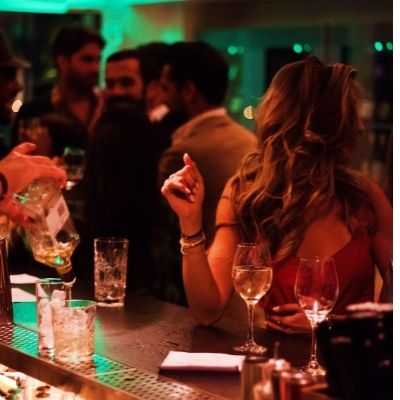 They are also a craft cocktail lounge. In the cocktail lounge expect to receive the best seasonal cocktails, hand-picked spirits,  and locally sourced craft microbrew beer selections. This is a great place to bring a date or have a business meeting. This bar and restaurant will give you an experience like none other.  If you are a smoker, Claremore's Smoke and Tonic Bar has you covered. They provide dedicated smoking rooms for cigar smokers who purchase their tobacco at the bar. The bar area is non-smoking and their restaurant has loads of good-tasting foods! They have a wide array of items such as turkey avocado wraps, buffalo chicken dip, chocolate tortes, beer cheese pretzels, and more. This laid-back and fun atmosphere is perfect to host friends and co-workers. Check out Claremore's best bar and restaurant today to see what they have to offer. You will not regret it. Visit Smoke and Tonic Bar today!
Areas of Focus
If you are looking for a great atmosphere, a good experience, and flavorful food; Smoke and Tonic Bar is your choice. Check out what they offer. You will not be disappointed!
Premium Cigars
Private Smoking Rooms
Soft-Tail Liquor
Premium Beer and Wine
House Cocktails and Teetotailers (non-alcoholic drinks)
Light-fare Food and Deserts
Learn More About Smoke and Tonic Bar
Smoke and Tonic Bar
407 W. Will Rogers Blvd B Claremore, Oklahoma 74017
(918) 704-6492
www.smokeandtonicbar.com