Sponsor | Stu B Que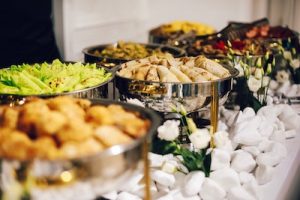 Finding a trustworthy and reliable caterer for your event can be stressful. Will the food be good? Will they show up on time? Stu B Que, a BBQ caterer in Broken Arrow, OK provides premier catering services to the Tulsa metropolitan area. Owned and operated by Stu Conrad, Stu B Que was created to provide a reliable catering service to the area.
Stu B Que is famous for its BBQ catering; although they do have various menus you can choose your meals from. The team at Stu B Que is passionate about producing the best-tasting food they can. Whatever your budget is, they can work with you to come up with the best dining options for your event.
Areas of Focus
Stu B Que provides catering options for many different special occasions and events. They have experience catering to both large venues and smaller groups; no matter what, they're always on time and the food always tastes good! Here is a list of the events they most commonly provide catering services for:
BBQ Catering
Pharmaceutical Catering
Corporate Catering
Rehearsal Catering
Tailgate Catering
Banquet Catering
Party Catering
Lunch Catering
Food Truck Catering
If you live in the areas surrounding Tulsa, OK, and need a catering service, contact Stu B Que today! Planning an event can be stressful; you have to account for the people who will be there and all the other aspects of what will happen on the big day. Find a caterer who will work with you and make the process easy! To see all the great things customers are saying about Stu B Que, you can read their Google Reviews here.
Contact Information
Stu B Que
4920 E Kenosha St Broken Arrow, OK 74014
(918) 724-7886