Smoke & Tonic is Tulsa's Best Cigar Bar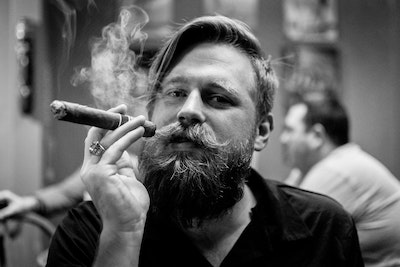 If you're looking for a fun way to spend your Friday night, check Smoke & Tonic in Claremore. Smoke & Tonic is a cocktail lounge with a cigar bar in downtown Claremore, just a short drive from Tulsa. Whether you're looking to get drinks with some friends or sit down and smoke a cigar, Smoke & Tonic is the place to be. With authentic cocktail recipes and locally-sourced craft micro-brews, you can find a fine selection of drink, food, and tobacco.
Smoke & Tonic is owned and operated by Justin Michael. Justin had the idea of creating an old-timey lounge that had an Ernest Hemingway-like vibe. His original inspiration for the bar was a cocktail recipe book he found containing recipes from all the great authors, including Ernest Hemingway.
Areas of Focus
Not only is Smoke & Tonic just a place to go get drinks and smoke a cigar it's also a bar that provides the customer with a unique and fun experience. With 100-year-old banisters and flooring and antique library paneling covering the walls, the interior of Smoke & Tonic looks like the inside of The Great Gatsby's mansion. Here are Smoke & Tonic's areas of focus:
Cigar Bar
Cocktail Lounge
Bar & Restaurant
Micro-Brews
If you're looking to experience the class and thrill of the early 1900s, check out Smoke & Tonic. Whether you're looking for a place to bring a date or a high-end place to hang with the guys, you can find it all at Smoke & Tonic. To learn more, contact Smoke & Tonic today.
Business Information
Smoke & Tonic
(918) 704-6492
407 B W. Will Rogers Blvd Claremore, Oklahoma 74017