By Munraj Bal and Munpal Bal
Earlier this year, the University of North Texas at Dallas was accepted to be the newest member of the National Association of Intercollegiate Athletics (NAIA). UNT Dallas will begin competition for the first time this fall and the Trailblazers will compete in men's and women's basketball, track and cross country.
After the University received outstanding support from students to have an athletics fee of $7 per credit hour (lowest fee in the state), which will help finance their sports. Students voted with a 63 percent approval rate for this fee, in order to complete the university's scope, and enhance the alumni and student experience.
To learn more about UNT Dallas' new sports program, we spoke with Sports Information Director Carlton Stowers.
Q: Which conference will UNT be participating in this fall?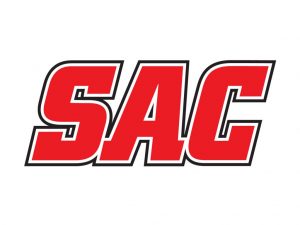 A: Sooner Athletic Conference. UNT Dallas was just granted membership a few weeks ago.
Q: Why these sports?
A: To start off it will be easier to limit our sports, on the drawing board we have ideas to bring in other sports like Soccer, right now all sports will be played off campus, but soon the University will be building a facility that can hold their sporting events.
Q: Who will be coaching these sports?
A: We have some very high profile Coaches. For Men's Basketball we have Josh Howard, a former All-Pro Player for the Dallas Mavericks. Rodney Belcher is the Women's Basketball Coach, he is known for recently leading the Plano High School's girls basketball team to the State Championship – the Dallas Morning News named him "Coach of the Year." The Cross Country and Track Coach is also a product of the Dallas Independent School District, Kenna Royal.
Q: With the current outbreak of Covid-19, will there be a lot of changes with scheduling and current plans?
A: Everyone is in the process of looking over all of what the NAIA has put forward as far as testing and guidelines. It is a very complicated and extensive process with a lot of things that need to be considered, but as of now you must plan as if everything is going how you would want it to go. We have been busy with recruiting, and it is a day to day process right now. There is an awful lot of consideration that needs to be addressed, fortunately for us we are looking at starting a season in the winter and not fall.
Q: Being a new program, and with Covid-19, have you guys faced any difficulty with recruiting new players?
A: The big bonuses we have with recruiting is the background of the coaches who are doing the recruiting. Josh Howard has been successful due to his background as an accomplished athlete. You know that Coach Belcher knows what he is doing since he has a state championship under his belt. My impression is that they have been very warmly received by the kids.
It has been a very hard recruiting season for all schools, since it has to be done online through zoom, and other technology as opposed to in-person tryouts and conversations. They seem real positive about what they have been able to accomplish thus far. I think our track and cross country coach has wrapped up his recruiting, so if all goes well he will be getting his team ready by the time school starts. 
Nothing brings a university family together quite like getting to root for the home team. Now the city of Dallas can finally embrace a public hometown college team. The UNT Dallas Trailblazers have finally filled that void and now aim to make their city proud. Go Trailblazers!