Midwest Sports Net is pleased to announce its inaugural Athletic Program of the Year. For 2020, that program is Grand View University.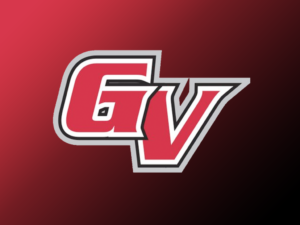 It was a good year to be a fan of the Vikings.
Director of Athletics, Troy Plummer, said Grand View is committed to student success.
"We strive to provide our students the opportunity to achieve a level of success that meets their individual and program goals," Plummer said. "If student athletes have a positive experience in the classroom, athletic competition, and on campus while attending our University, then we have done our job.
"We view athletics as an important vehicle to prepare our athletes for the next 40 years of their life."
The men's wrestling team has already been highlighted in the MWSN end-of-the-year superlatives as the Team of the Year. The Vikings' wrestlers won the team national championship, had two individual national champs (Renaldo Rodriguez-Spencer and Evan Hansen, the MWSN Male Athlete of the Year), had 10 named All-American and are currently riding a record-setting winning streak of 97 consecutive dual victories.
But it's not all about wrestling at Grand View as other teams put together stellar seasons in 2020.
Two teams have finished their respective regular seasons with undefeated records and are waiting for postseason opportunities in Spring 2021.
The women's volleyball team is 14-0 and went 12-0 in conference play.
The football team is 6-0 and undefeated in the fall season.
The men's volleyball team had its season abruptly cut short in March and didn't have the chance to see a postseason run. However, the Vikings were 22-1, 10-0 in league play and have a 21-match winning streak that is waiting to be extended.
In indoor track and field, nine Vikings earned NAIA All-American status, including LaVon Davis, who won a national championship in the women's weight throw.
The women's basketball team closed out the 2020 portion of the the 20-21 season at 10-2, 6-1 in the Heart.
The competitive dance team finished first or second in every competition, including regionals, but had their national championship canceled.
In cross country, the men's team earned a trip to the national championship in the spring and Morgan Lawson was an NAIA national qualifier from the women's team.
And the shooting sports team had four first-place finishes in the fall portion of the schedule.